Thanks for stopping by!
I am alive and well, just been incredibly busy. I've been wanting to blog but every time I log on to do so I start thinking to myself, "You really need to be sewing!" The other thing that prevented me from hopping on here is that I am a very chronological-thinking person. I didn't even want to publish my last post about voting in the DIY Halloween costumes (thank you to those that did, BTW!) because I hadn't blogged about my Halloween crafts! But at this rate I am never going to catch up....so there! I will let it go! (Well, for the most part. I haven't even put away all of our Halloween stuff because my intention has been to blog about it!)
So where do I start? How about I work backwards and start with the most recent project? Getting ready for Christmas!
While there are 12 days left till Christmas (YIKES) there are only two more days of school left before Christmas vacation starts! What to get for the teachers? I really loved what I did
last year
for my daughter's teacher so why not do it again? I also made some for a dear friend:
Oh those dirty little kids!
Last year I made a set including one extra large bottle (hand sanitizer) and two small bottles (hand soap):
And then sets for friends:
Truly fun and unique...and EASY to do! Want to know how to do it? Click on this link for instructions:
Personalized Hand Sanitizer & Soap Bottles.
Whew. I did it. I blogged! Hoping to get back into the groove of it! Meanwhile don't forget, you can find me on Facebook under "Happy Hapa!" I check in there at least once a day!
*Post shared with: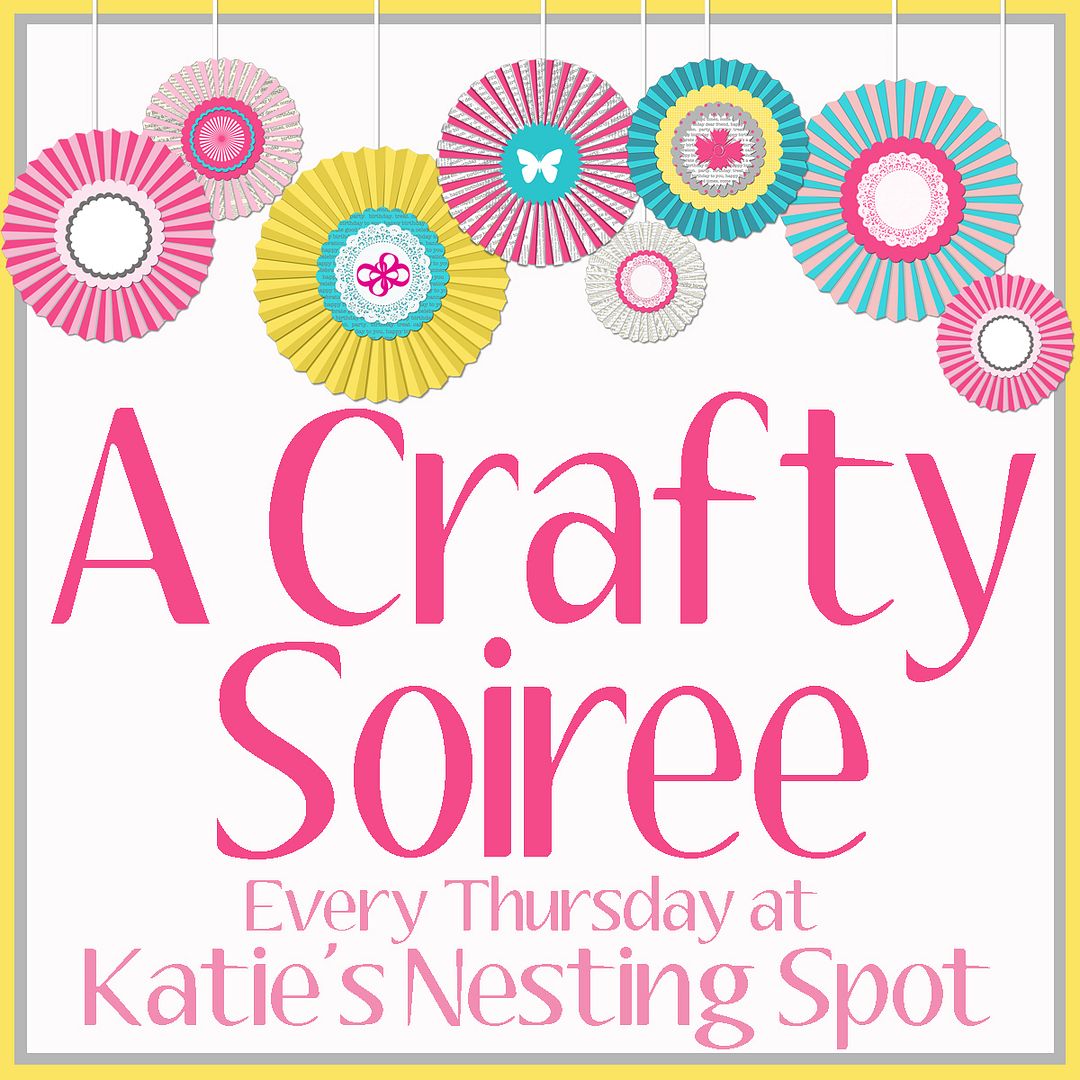 Check out Katie's Nesting Spot's "A Crafty Soiree" for fun, Christmas crafting ideas!
Have a great week!